The insatiable demand for designer clothes has been around for many decades, particularly within the younger demographic groups across most parts of the world.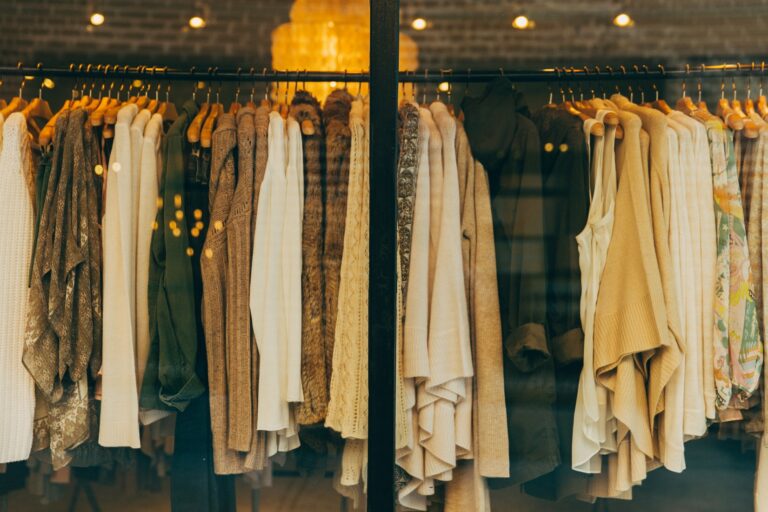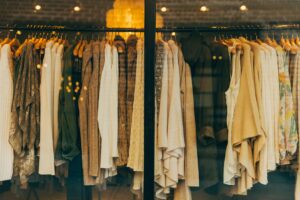 While iconic brands like Louis Vuitton, Gucci, Givenchy and many other leading fashion houses have hugely benefited from this demand, there have been many questions raised around the overall sustainability of the clothes that the luxury fashion industry produces in large volumes.
Some of these concerns have given way to the rise of the new 'rent your wardrobe' industry which aims to provide wearers of luxury fashion with a much more eco-friendly and sustainable way to shop for exclusive luxury pieces.
Who are some of the names that are driving the rental fashion industry forward?
Many start-ups who have come about as a result of this growing demand in rented fashion wear are looking to capitalise on this opportunity and aim to give customers an alternative way to try out the latest styles or give people a viable and affordable option for any special occasions where a nice and exclusive dress or suit jacket might come in handy.
Selfridges for example, an iconic name in British retail, spotted this trend and is one of the first big names to team up with Hurr earlier on in 2020 to introduce their own designer clothing rental service, in their own words aiming to provide customers with a "one-stop destination for an experimental, earth-conscious way to shop".
What's all the fuss about?
There are many reasons why renting designer clothes might sound like an attractive proposition for many and it's not just because of the monetary savings that can be made but the impact it can have on our planet. Some of those reasons include:
Cost – You can usually rent clothes at a fraction of their overall price.
Sharing is caring – Renting your designer clothes is one of the most effective ways to lower your very own environmental fashion footprint and promotes the idea of sharing which is key to increasing sustainability. For example, an estimated £140million worth of kids' clothes end up in landfills in the UK alone on an annual basis and sharing clothes provides a sustainable solution to this.
Longer life – The life of clothes is extended which is great for the planet. Even if one person's clothes life cycle is extended by 9 months, the environmental impact of that item can be reduced by up to 30% and most garments' life cycle can be extended by up to 15 times.
Exclusivity – in most cases, it's free to sign up and you can get instant access to a wealth of mainstream and more artisan brand names that which you might not be able to have access to otherwise.
Try before you buy – you can go ahead and try a garment that you might have had an eye on to see if it's worth spending the full amount to own the garment outright later on down the line without any strings attached.
No more trips to the dry cleaner – in most cases, care and cleaning of the garment are taken care of by the rental fashion service customers go with so there is no need to worry about the cleaning and aftercare of the garment you rent.
The latter, in particular, helps to reduce the carbon footprint of fashion through eco-friendly dry cleaning processes that businesses like 1 Stop Wash make use of and is a major reason why dry cleaners play such an important role in this nascent industry of rented fashion which brings us to our next point.
What has this all got to do with dry cleaning?
To get the maximum life out of every garment and make the service as efficient as possible its key that a suitable dry cleaning service is in place who can apply the most eco-friendly methods to clean and finish the garment, ready for the next customer who wants to hire the piece.
Due to its use of wet cleaning, 1 Stop Wash has been regarded as one of the ideal partners to work with for the cleaning and aftercare side of the rented fashion business. You can find out 6 of the biggest benefits of using wet cleaning instead of the traditional dry cleaning chemicals and methods by reading our recent article called '6 Benefits of Wet Cleaning (Eco Friendly Dry Cleaning)'
Fashion rental businesses have spent a lot of time talking to numerous London based dry cleaners like 1 Stop Wash throughout all of 2020 as they are recognised as one of the premier eco-friendly dry cleaning services operating within the English capital. Learn more about why eco-friendly dry cleaning processes such as wet cleaning are much better for the environment by reading our guide we recently wrote called "What is Eco-Friendly Dry Cleaning'. Here you will find out more about the wet cleaning process and how much energy it saves in comparison to traditional dry cleaning and why it's the preferred choice for many leading rental fashion wear businesses.
As you can therefore see, forward-thinking dry cleaning establishments like 1 Stop Wash are in a prime position to assist the growth of the promising 'rent your wardrobe' industry in London and there are several compelling reasons why you should take notice.
Through the sharing and re-wearing of clothes, this industry promises to reduce the environmental impact that designer fashion has on the planet and ensure that this luxury is around for many years to come but in a more sustainable manner.