London's Finest Ironing Service
Collected & Delivered to Your Doorstep
From £2.40 per piece
109 Google reviews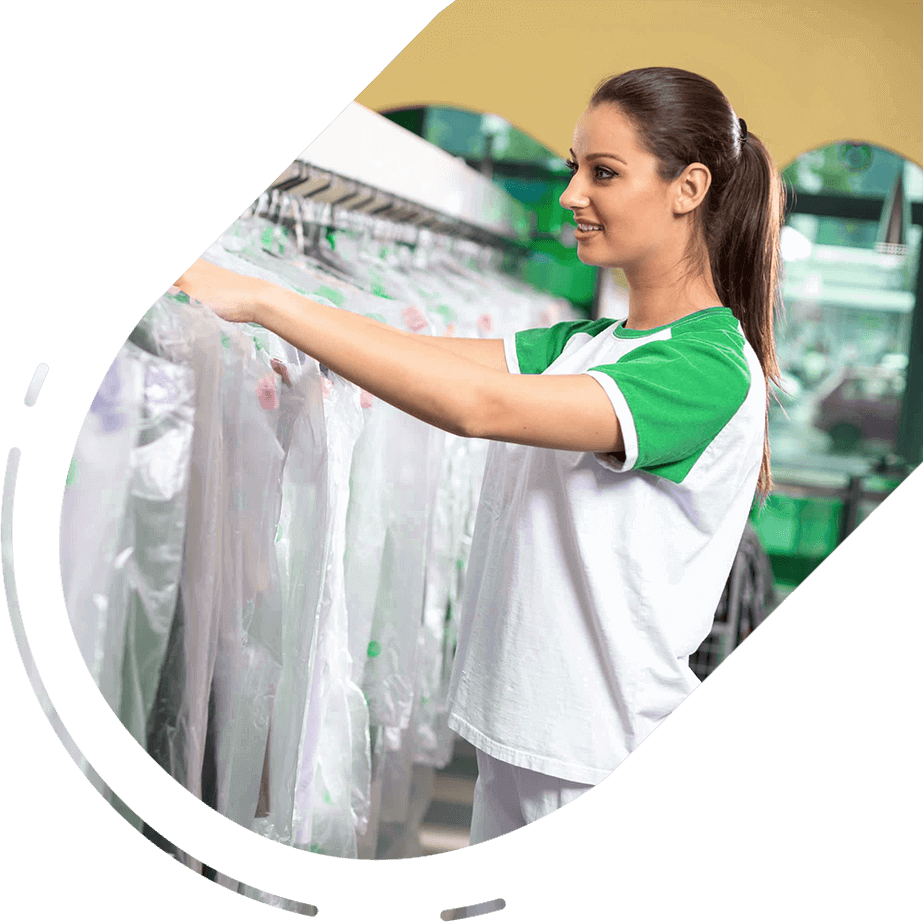 Let our in-house experts handle all of your ironing needs
For the past 10 years, we've proven ourselves as one of London's first-rate ironing services.
Ironing is quite a chore. Considering it takes 3-5 minutes to iron out a single garment, imagine how many hours you spend ironing your own clothes. That's time you can spend doing other, more fun things. And that's where we come in. 
At 1 Stop Wash, we make it our sole business to cater to your ironing needs. For the past 10 years, we've perfected the art of ironing—with a little help, of course. Our team of experts has years of training and ensures that all your clothes get the best ironing service.
Each garment is professionally carried out at our in-house environmentally-conscious facility right here in London. Our eco washing process coupled with our professional ironing service ensures longer lasting clothes and a laundry free life. Whether your clothes need to be steam ironed or regularly pressed, we have you covered with our years of experience in handling different types of fabric. With us, your garments are in the right hands. 1 Stop Wash launderette offers a convenient ironing service in London with free collection and delivery.
We're still old fashioned, really
How? Well, for starters, we really, really pay a lot of attention to detail. Every garment is assigned only to the best, most experienced pressers in our team. Each garment is given a personal approach. We constantly update our equipment, and ensure that all your clothes come out with a high-standard finish. Unlike other online ironing services, we wash and iron all your garments on site. We reduce wastage in our process, and this also brings down our operating costs. This is what makes us an affordable, convenient ironing service that does not compromise on value.
Ironing Only Pricelist
Get an estimate of your ironing only bill below
Prices start from £2.40
per item
Shirts (hung and folded) - from £2.40
T Shirt - from £2.40
Trousers - from £4.80
Suit Jackets - from £6.40
Dress - from £9.60
Knitwear - from £5.20
Please visit our pricing estimator page for a more extensive pricelist or get in touch to find out more information
How it works
We collect, clean and deliver your clothes within 24-48 hrs.
1. Schedule a wash
Schedule an order before 3pm for same day pick up via the 1 Stop Wash web app. We pick up & deliver everyday with convenient time slots that suit your schedule.
2. Meet your driver
We collect your clothes from your doorstep. Our team will list your order and price it accordingly and we can provide you with your very own reusable laundry bag.
3. Fresh clothes
We bring your clothes/trainers back freshly cleaned within 24-48 hrs. Let us help you achieve Less Laundry, More Life!
Why you should choose 1 Stop Wash for your ironing service
Convenient Online Booking System For Ease
To book any service, schedule a slot online. Pick a time and day for pick up, and let us do the rest. We'll assign an expert to make sure all your needs are taken care of. P.S. – We work on Sundays, too!
Doorstep Pick Up and Delivery
Once your pickup is confirmed, we'll come pick up your clothes. Once in our hands, our laundry experts ensure your clothes get the ironing service they truly deserve. Within 24-48 hours, your clothes will be delivered to your doorstep, as good as new. That's the 1 Stop Wash guarantee.
Years of Experience
Our team of experts has over 20 years of experience. We heavily invest in training and development. Our team members are all part of the Guild of Launderers and Dry Cleaners so we know what we are doing with your clothes.
Sustainable & Conscious Methods
Our eco-friendly facility uses biodegradable, health-friendly, non-toxic detergents. We strive to make each of our processes sustainable. Our customers are encouraged to return the hangers so we can reuse them. We also urge our customers to opt for doorstep pickup and drop service, which goes a long way in reducing carbon emissions overall.
Proud London Local
We set up shop in 2011 in central London. We're a proud London based family business that prides itself on quality and attention to detail. 1 Stop Wash is in Islington but we also provide our well renowned ironing services in the surrounding areas such as Angel, Camden & the City Of London. We also support many local businesses in London.
A Trusted Laundry and Dry Cleaning Company
Read what our customers say about 1 Stop Wash
FAQ's for our Ironing Service
How long does your ironing service take?
We generally stick to a 48 hour turnaround time. But, if you're in a hurry and need it within 24 hours, we can make that happen too, for a small fee. Please email us on info@1stopwash.com or call to place an express order or use our simple online booking tool to get an ironing service pick up but specify you need express service within the notes section when you place your online order. We will take care of the rest.
Why is the price of wash & press and iron only the same for shirts?
We use a state of the art shirt plant machine to carry out the ironing of shirts – this machine requires the shirts to be damp before putting them onto the machine. If shirts have been washed before they need ironing, they will most likely be dry by the time they need to be pressed therefore we would have to wash them again anyway.
Where do you iron my garments?
We iron your garments at our state-of-the-art, eco-friendly facility in Kings Cross, London. Our team of experts oversees all the processes. All the pressing — whether by hand, machine or steam — is done on-site and not shipped off to a factory like many other online ironing services in London.
Are you insured against damage?
Yes, we insure up to 10x of the value of the item.
What do I do before my first pick up?
First, empty your pockets and remove any coins, keys and any other items. Then, put your clothes to be ironed in a separate bag, we provide a free reusable one to all of our new ironing service customers. If you are using more than one service like the wash and iron service and the laundry service, then separate the garments into separate bags depending on the service you'd like. Once you place an order online, you will receive a notification prior to when our delivery agent is ready for the pick up. Else, you can opt for the contactless pickup.
How do I choose a contactless pickup ?
You can enable the contactless delivery option when you place an order. Then, choose a spot where you'd like your order to be picked up from. It could be your building's concierge or just a safe place where you believe your clothes will be sheltered from theft. We have a number of customers that do this and have no reported theft yet. To enable this, sign into your account and find contactless delivery options within your delivery.
Can I receive a delivery when I'm not at home?
Yes, we'll drop your ironed clothes off at the same spot as the order pick up. If  your pickup and delivery spots are different, we can do that, too. You'll receive a notification before delivery.
Do I have to provide my own bag?
No. We can provide a reusable bag with the first order, upon request. These bags are disinfected after every use for your health and well being.
What if I have special requirements?
Once we pick up your clothes, we make sure to include your personal preferences (we love those little notes you leave us), if any, and then send you an itemised bill. Then, our dedicated ironing experts take over. After the ironing service is completed, we'll inform you via email. All good things do take some time so the ironing service may take up to 48 hours.
Are my clothes ironed separately?
Yes, each order is tagged with a unique code. This helps our team sequence them so that orders never get mixed up.
When do I pay?
We take payment only once the order has been delivered/returned. We'll conveniently send you a payment link so no need to phone or come in store, which will save you time and effort getting to us. Win win for our customers who are already taking advantage of our simple to use ironing service.
How do I pay?
We accept payment via debit/credit card or cash when the order is delivered back to your doorstep. When you register for a 1 Stop Wash pickup and drop off account, we require your debit card details, and we hold this on account via Stripe who is our dedicated payment partner. When your order is ready, we take payment just before the ironed clothes are delivered back to you and you get an invoice sent to your email, in true 21st century style.
Is there a minimum order?
For pickup and drop-off, the minimum order is £25. No minimum for in store drop off and collection.
What if an item goes missing?
That's a highly unlikely situation. But hey, we believe in plan B's. So, if you find something missing from your delivery, send us an email at info@1stopwash.com and we'll find the pilferer of your laundry as we have a dedicated customer service team ready to help. 
Are there items 1 Stop Wash doesn't iron?
Nope! We iron nearly anything and everything although we of course go case by case. If there's an item that you're unsure we'd press, email us at info@1stopwash.com to discuss further.