London's Best Trainer Cleaners
Pick Up & Delivery Trainer Cleaning Service Near You
Best Prices Guaranteed
109 Google reviews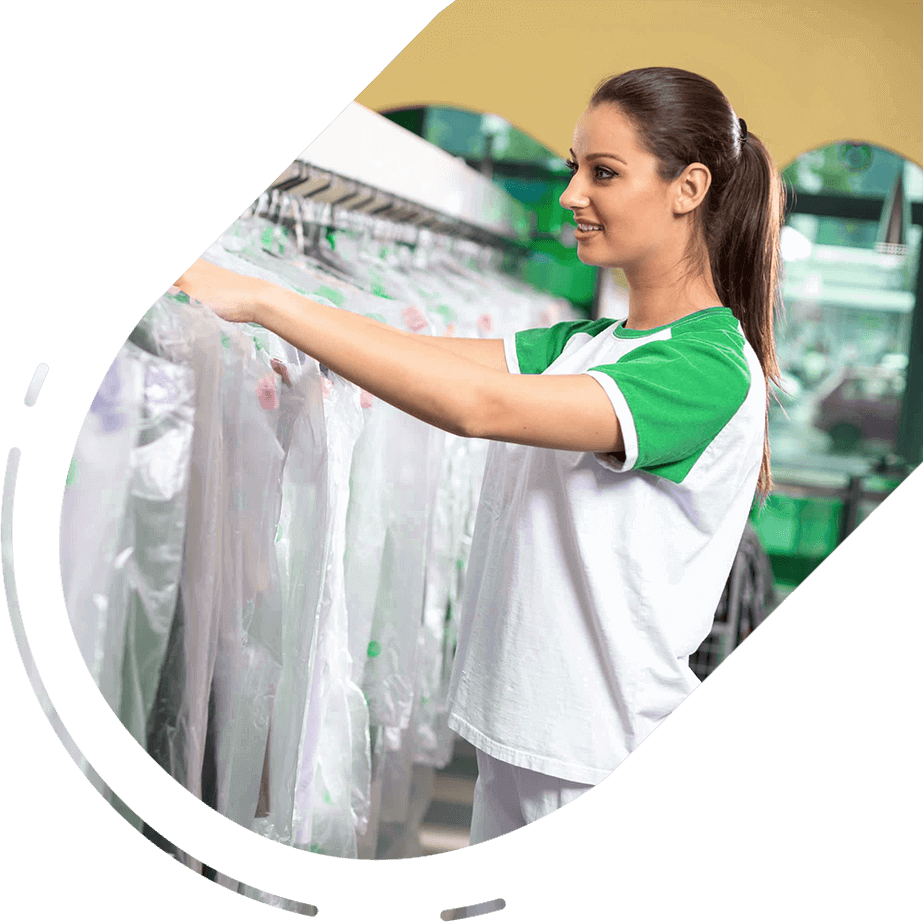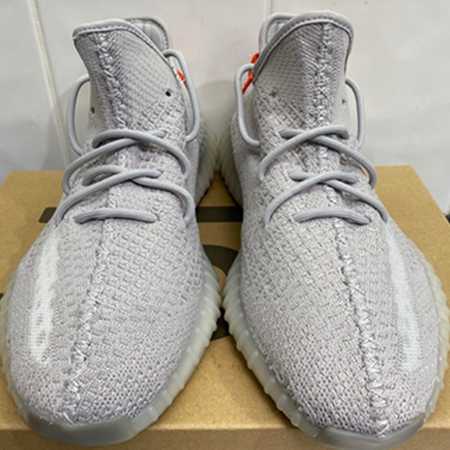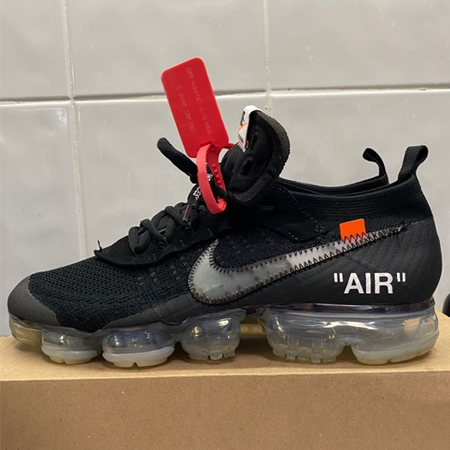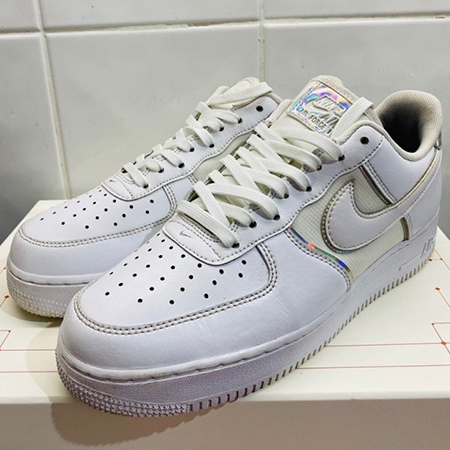 Slide to see before & after results
On-Demand Shoe Cleaning Service
Trainers, as the name suggests, are made of several high-tech materials designed to flex, compress, rebound and support your feet during workouts. That's why some come with ankle pads, while others have reinforced soles. But, one thing's common — they absorb sweat, dust, dirt and everything else you throw at them. Add to that the fact that most of us don't know how to maintain cleaners, and you have high-end shoes that wear out prematurely. Many are sent to the garbage dump, while others serve a life sentence boxed up in an attic. Some of these shoes cost hundreds of pounds, and that's a waste of money.
What if there was a way out? What if you could give your shoes a lease of life? That's where we come in. We've been in the shoe cleaning business for over a decade, and have serviced footwear for thousands of happy customers. You see, along with premium, 100% success-rate laundry services, we also offer footwear cleaning services. Some of the types of footwear we clean includes trekking boots, trainers, sneakers, high-tops, office wear and everything else that comes in between.
The cleaning products we use are 100% biodegradable. Our cleaning HQ uses green energy and our washing machines use 30% less water than our rivals.
We'll recharge your footwear so you have a spring in your step.
Our Trainer Cleaning Process
Reading the labels
Every trainer comes with a label. This tells us all we need to know about the best washing and drying conditions.
Spotting
At this stage, we thoroughly inspect the shoes for damages and stains. We have several unique tools and solutions to clean all kinds of stains. We look for scuff marks, any heavy stains and look into whether any leather parts will colour run.
Cleaning
This is where the magic happens. Depending on the results of the inspection, we either hand-dry or wet-clean your shoes. Wet-cleaning is the preferred method because it's much better for most types of materials, but hand-cleaning is more delicate.
Drying
Of course, every trainer has to be dried and then pressed. The colours come alive only once drained of all moisture. Drying takes the most amount of time but it's also crucial. Damp shoes smell horrible and can lead to a variety of health problems.
Finishing
The finishing process entails spraying and brushing natural oils into the trainer material. It restores the material, making it look and feel like new. The finishing process also includes repairing frayed laces and re-lacing your trainers.
Repairing
We also offer repair services for all kinds of footwear no matter how exotic the material. If you have a special request or need us to fix something, drop a note and we'll do the rest.
We Do Luxury Brands, Too
Some of the brands we have worked with in the past include
Balenciaga
Gucci
D&G
Alexander McQueens
Mullets
Giuseppes
Nike
Adidas
Reebok
New Balance
Puma
Prices & Services
We collect, clean and deliver your trainers in 7-10 days
London's #1 Sustainable Trainer Cleaning Service
Eco-Friendly Trainer Cleaning Process
Our trainer servicing process uses up to 30% less water and 50% less energy compared to others. The detergent is made of a biodegradable base, and does not contain petroleum-derived chemicals (also called PERC).
Trainer Cleaning That Rejuvenates Shoes
Along with wet-cleaning and hand-cleaning, we also offer finishing services. We brush the shoes and spray them with natural oils that leave them feeling soft, fresh and as good as new. We follow a no-waste ethos and encourage our customers to not throw away old trainers.
Expert Treatment Of Trainers
The first thing we do is a visual inspection to note down any scuff marks, frayed soles and dulled colours. Then, we look at the care labels. Next, we do a colour run test. We proceed with the cleaning only once we're satisfied with the results. Each piece of footwear we receive is treated with an expert attention to detail.
Greenest, Cleanest Dry Cleaners in London
Trainer cleaning is an energy-hungry business. Hence, we have teamed up with Ecotricity, the largest provider of green energy in the United Kingdom who power our machinery to get you the best end result in trainer cleaning.
State Of The Art Trainer Cleaning Equipment
Our automatic washers allow for an incredibly customised shoe cleaning service. We read every care label and depending on the instructions, adjust the water temperature, drum rotations and detergent concentration. The result? Shoes that you'll fall in love with, all over again.
Reusable Dry Cleaning Bags
We provide biodegradable bags with your first order that can be reused time and time again. This goes a long way in reducing wastage. We make sure to sanitise your trainer service bag after every use to avoid your newly cleaned shoes being spoiled by previous bacteria and dirt.
How it Works
We'll collect clean & deliver trainers within 7-10 days!
1. Send us an enquiry for an accurate quote that includes collection & delivery
2. Send your shoes to us or sit tight and wait for our driver to pick your shoes up
3. Get your freshly cleaned trainers sent back to you
Why you should choose 1 Stop Wash for all your dry cleaning needs
Expert Attention To Detail
We'll make sure your garments are treated with expert attention to detail. We have been offering premium dry cleaning services for the past 10 years, so we do know a thing or two. We're a part of the Guild of Launderers and Dry Cleaners, and that's because we follow a strict code of quality, hygiene and efficiency in all our processes, especially dry cleaning.
Doorstep Pickup and Delivery
Once you book a slot online, our driver will get in touch with you. From there, it's just a matter of arriving at your doorstep, picking up your order and heading straight back to our HQ for a premium dry cleaning service.
Sustainable Dry Cleaning Service
We are one of the leaders in the dry cleaning business when it comes to reducing plastic usage. Our detergents and cleaning agents are all biodegradable. We also teamed up with Ecotricity, who are the United Kingdom's largest provider of green energy.
Convenient Online Booking Tool
To book any service, schedule a slot online. Pick a time and day for pick up,  and let us do the rest. We'll assign an expert to make sure all your needs are taken care of. P.S. - We work on Sundays, too!
Proud London Local
We set up shop in 2011 in central London. We're a proud London based family business that prides itself on quality and attention to detail. 1 Stop Wash is in Islington but we also provide our well renowned dry cleaning services in the surrounding areas such as Angel, Camden & the City Of London. We also support many local businesses in London.
A Trusted Laundry and Dry Cleaning Company
Read what our customers say about 1 Stop Wash
Trainer Cleaning Service FAQs
How long does trainer cleaning take?
Trainer cleaning can take between 7-10 days to clean.
Do you offer free collection & delivery?
For selected postcodes, yes. Submit an enquiry with your postcode to know if you qualify for free collection & delivery.
How does your postal service work?
We offer a UK wide postal service via local DPD. Submit your enquiry for a quotation that will include collection & delivery.
Once payment is received, our team will send over a digital barcode and nearby local DPD collection address to drop off your trainers. Seal your trainers appropriately and take it to the local dpd site who after you show the digital barcode will put a sticker on the package, leave the rest to us!
Can you carry out repairs on shoes?
Absolutely, please make sure you provide very detailed instructions on what repair you acquire. We often encourage customers to come in-store to our kings cross dry cleaner shop for repairs so we have an accurate idea of your requirements.
Once payment is received, our team will send over a digital barcode and nearby local DPD collection address to drop off your trainers. Seal your trainers appropriately and take it to the local dpd site who after you show the digital barcode will put a sticker on the package, leave the rest to us!