London's Expert Curtain Cleaning Service
Pick Up & Delivery Service Near You
Best Prices Guaranteed
109 Google reviews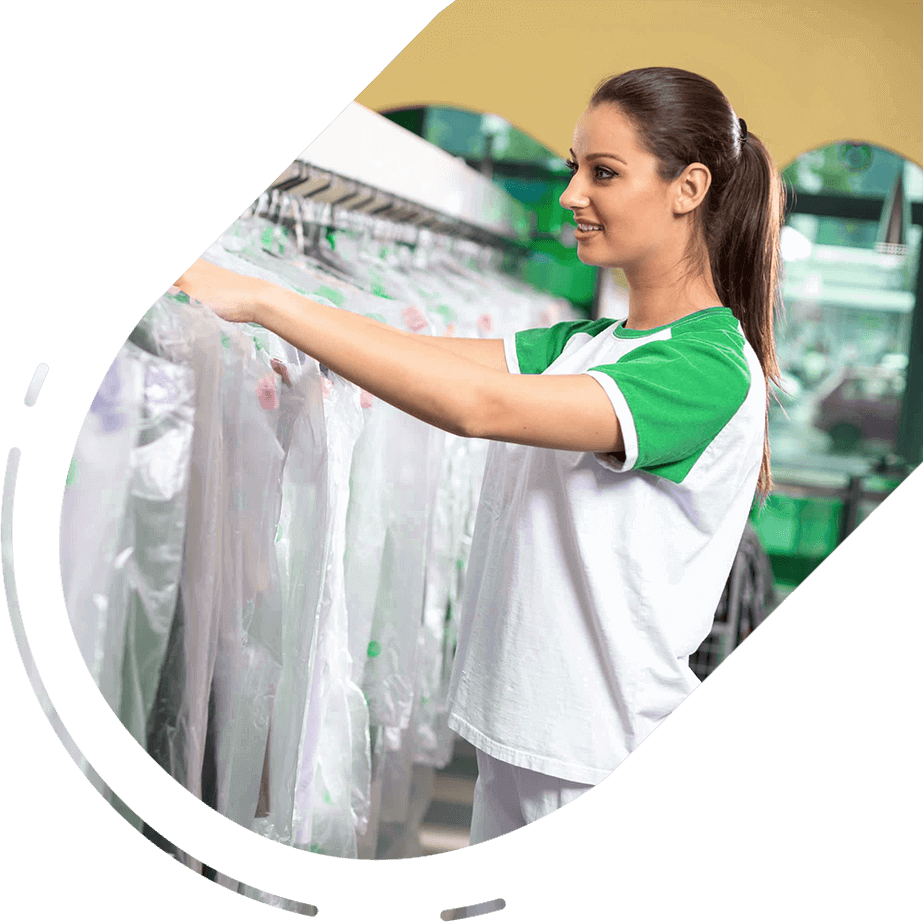 Giving Curtains a New Life - Guaranteed Satisfaction!
Over time, your curtains accumulate dust, mould through dampness, hair and other bits, which if not cleaned regularly, can lead to not only health problems but a dull and lifeless room.
So if you are looking for a true expert in curtain dry cleaning near you, then look no further than 1 Stop Wash!
Our expertise and extremely high standards in curtain dry cleaning are a benchmark for all dry cleaners within London. We're also a part of the Guild of Launderers and Dry Cleaners which means we follow a code of conduct that we abide by when it comes to laundry and dry cleaning. Hundreds of businesses in and around London also trust 1 Stop Wash with their regular curtain dry cleaning requirements and you should too.
Dry cleaning curtains are a great way to keep them clean, sanitised and are known to rejuvenate the fabric which gives your favorite curtains a brand new lease of life. Our highly sustainable dry cleaning process is carried out by experts who have many years of experience in the field.
Curtain dry cleaning requires special processes and machines that aren't commonly found in your house or other traditional dry cleaning shops. We constantly keep our staff trained and heavily invest into our equipment as we are a customer centric business.
When you opt for the curtain dry cleaning service offered by 1 Stop Wash, you're getting the best value for your money. Besides the high cleaning and pressing quality, we offer the most competitively priced curtain dry cleaning packages in and around London and guarantee you value for your money.
We also offer doorstep pick up and drop so that you don't have to lug your heavy curtains to your local cleaners anymore. We have flexible time slots for customers with all types of schedules so why not make a quick and easy online order? We can pick your curtains up and have them back to your doorstep, squeaky clean, within 4 working days.
Our Process to Curtain Cleaning Greatness
Checking Care Labels
Not all curtains are the same, and that's why we first note down any special washing instructions mentioned in the care labels or any notes that you leave with the order. We highly encourage you to send us notes about the kind of result you're expecting and if there are any stains we should be aware of before starting the dry cleaning process.
Stain Spotting
In our time we've cleaned blood, milk, curry, ink, lipstick, you name it! But the key to delivering a clean piece of drapery is to spot the item in good time after stains are first encountered. Then, we select the right cleaning chemical and hand-clean the affected area if required. Many spots and stains we have come across have vanished as if they were never there in the first place!
Eco-Friendly Cleaning
We're one of the first users of WetCare in London, an eco-friendly, biodegradable cleaning process introduced by German manufacturer Miele. The WetCare process is much kinder to the environment because it does not have perchlorates aka PERC which are preferred by traditional dry cleaners across the UK. Plus, we are powered by green electricity thanks to our partnership with Ecotrcitiy who are the UK's biggest provider of green energy. We also have big plans to electrify our fleet of delivery vans and ensure that we offer London's most sustainable laundry and dry cleaning pick up and drop off service.
Into the Machine
At 1 Stop Wash, we use machines that are large enough to accommodate all sizes of curtains and draperies. Each item is thoroughly inspected to calculate the right combination of water temperature, detergent concentration and drum cycle. Once this is done, the machine does the rest of the heavy lifting. Our machines are extremely water and energy efficient which demonstrates why we are the best option for you when it comes to curtain dry cleaning.
Drying
At 1 Stop Wash, we have industrial dryers that offer the softest and most thorough air drying result. Drying curtains well ensures longevity of the fabric, kills dust mites and is a safeguard against skin infections. We take it quite seriously but have the right set up in place to give curtains a natural dry via hanging up in our cleaning facilities.
Pressing
Curtains are long, delicate works of art and need special pressing attachments. Thankfully, our dry cleaning HQ has the most updated equipment so when we're done pressing your draperies, they'll come out looking better than new.
Best Prices Guaranteed
We collect, clean and deliver your laundry and dry cleaning in 24-72 hrs
London's #1 Sustainable Curtain Dry Cleaning Service
A laundry and dry cleaning business that cares for you
We use WetCare, a chlorine-free biodegradable detergent that is kinder to the environment and safer for your skin. Our detergents and softeners reduce water use, runoffs and rejuvenate the fabric.
Greenest, cleanest curtain dry cleaning service in London
Laundry and dry cleaning is an energy-hungry business. Hence, why we have teamed up with Ecotricity, the largest provider of green energy in the United Kingdom. We're also going to have a fleet of electric delivery vans so that we can offer a more sustainable pick up and drop off service.
Reusable bags
We provide you with reusable bags with your first order that can be used time and time again. This goes a long way in reducing wastage. We make sure to also sanitise your bag after every use to avoid your newly cleaned curtains/clothes being spoiled by previous bacteria and dirt.
State of the art curtain dry cleaning equipment
We have and continue to invest heavily in the best cleaning equipment around. This not only helps to conserve water and energy but also gives you the best cleaning results. Many of our customers also note how they are seeing reduced levels of shrinkage and microfiber release when they start using the 1 Stop Wash laundry service.
How it works
We collect, clean and deliver your clothes within 24-48 hrs.
1. Schedule a wash
Schedule an order before 3pm for same day pick up via the 1 Stop Wash web app. We pick up & deliver everyday with convenient time slots that suit your schedule.
2. Meet your driver
We collect your clothes from your doorstep. Our team will list your order and price it accordingly and we can provide you with your very own reusable laundry bag.
3. Fresh clothes
We bring your clothes/trainers back freshly cleaned within 24-48 hrs. Let us help you achieve Less Laundry, More Life!
Why you should choose 1 Stop Wash for all your dry cleaning needs
Expert Attention To Detail
We'll make sure your garments are treated with expert attention to detail. We have been offering premium dry cleaning services for the past 10 years, so we do know a thing or two. We're a part of the Guild of Launderers and Dry Cleaners, and that's because we follow a strict code of quality, hygiene and efficiency in all our processes, especially dry cleaning.
Doorstep Pickup and Delivery
Once you book a slot online, our driver will get in touch with you. From there, it's just a matter of arriving at your doorstep, picking up your order and heading straight back to our HQ for a premium dry cleaning service.
Sustainable Dry Cleaning Service
We are one of the leaders in the dry cleaning business when it comes to reducing plastic usage. Our detergents and cleaning agents are all biodegradable. We also teamed up with Ecotricity, who are the United Kingdom's largest provider of green energy.
Convenient Online Booking Tool
To book any service, schedule a slot online. Pick a time and day for pick up,  and let us do the rest. We'll assign an expert to make sure all your needs are taken care of. P.S. - We work on Sundays, too!
Proud London Local
We set up shop in 2011 in central London. We're a proud London based family business that prides itself on quality and attention to detail. 1 Stop Wash is in Islington but we also provide our well renowned dry cleaning services in the surrounding areas such as Angel, Camden & the City Of London. We also support many local businesses in London.