London's Original Launderers
Pick Up & Delivery Laundry Service Near You
From £17.50 per bag
142 Google reviews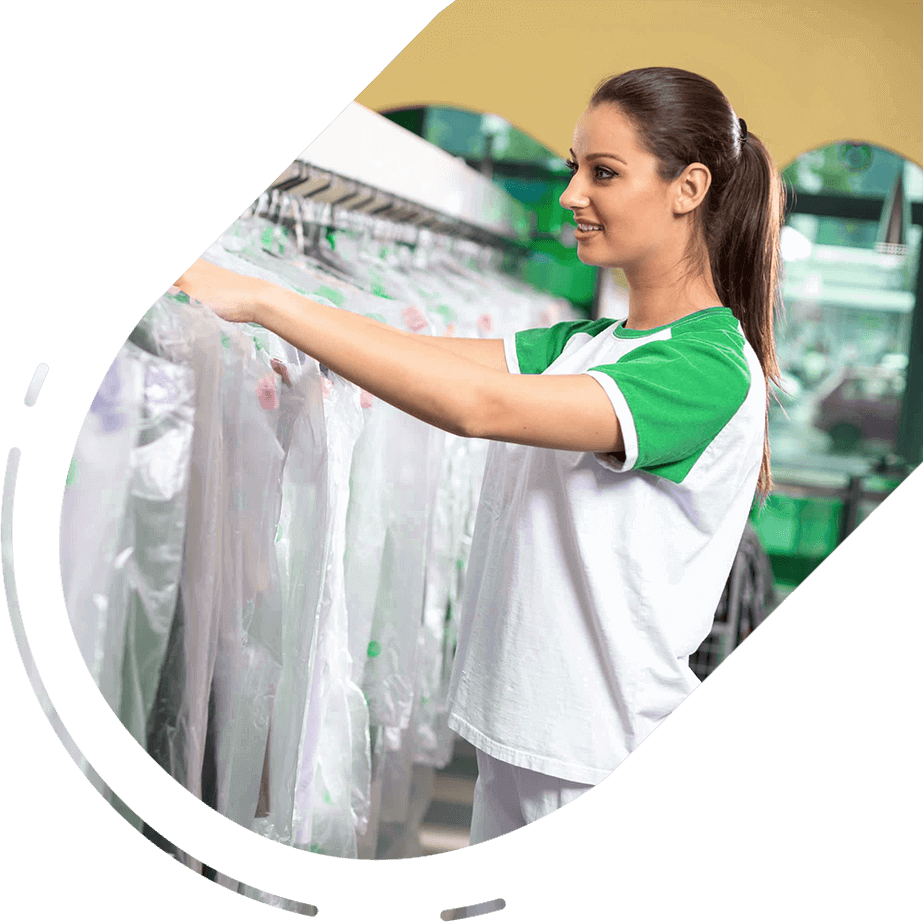 Everyday Laundry - A Simple Wash, Fold & Dry Service
Over their shelf life, your laundry undergoes the rigours of everyday use. When it's not sweat, it's dust, dirt, grime, rain, smoke, oil stains, and many more stains which don't help you look your absolute best.
Our team of professional launderers love giving clothes a new lease of life. Every piece of clothing that comes into our hands is treated with the utmost tenderness, love and care. No matter how messed up they are, we'll clean, wash, fold and deliver them right back to you within 24-48 hours.
For the past 10 years, we've been working on perfecting the art of wash and fold and have gotten it down to a science. Our customers across London trust us with this time intensive chore.
By opting for 1 Stop Wash, you're getting the best eco-friendly laundry and wash and fold service for your money. You're getting the highest-quality professional laundry service in London, just read some of our 5 star reviews from our customers if you don't believe us. We're a London wide business but are able to offer you a local touch which allows us to offer you free pickup and delivery in Central London and other surrounding areas.
With 1 Stop Wash, you are guaranteed to get a professional and detailed laundry service which promises to offer you the best value for money.
Some of our laundry service prices
With the unmatched convenience of our excellent laundry service, 1 Stop Wash is your best bet when it comes to high-quality care for your clothes.
Laundry Service
from
£17.50
per bag (5kg)
Have you tried out our laundry subscription service

1 STOP BAG
Laundry,
done in the 21st Century.
Save time and money with our 'Netflix' style laundry subscription service. Plans start from £25 per month and includes free next day pick up and delivery.

1 STOP BAG
Popular with many across
London
This subscription service has been ideal for single busy professionals, couples and families, helping save time and money so that you can achieve 'Less Laundry' and 'More Life' with 1 Stop Wash.
London's #1 Sustainable Laundry Service
A laundry business that cares for you
We use chlorine-free biodegradable detergents that are kinder to the environment and safer for your skin. Our detergents and softeners will make sure you get the maximum life out of each and every piece of clothing.
Greenest, cleanest laundry service in London
Laundry is an energy-hungry business. Hence, why we have teamed up with Ecotricity, the largest provider of green energy in the United Kingdom.
Reusable laundry bags
We provide biodegradable bags with your first order that can be reused time and time again. This goes a long way in reducing wastage. We make sure to sanitise your laundry bag after every use to avoid your newly cleaned clothes being spoiled by previous bacteria and dirt.
State of the art laundry equipment
We have and continue to invest heavily in the best laundry equipment around. This not only helps to conserve water and energy but also gives you the best cleaning results. Many of our customers also note how they are seeing reduced levels of clothes shrinkage and microfiber release when they start using the 1 Stop Wash laundry service.
How it works
We collect, clean and deliver your clothes within 24-48 hrs.
1. Schedule a wash
Schedule an order before 3pm for same day pick up via the 1 Stop Wash web app. We pick up & deliver everyday with convenient time slots that suit your schedule.
2. Meet your driver
We collect your clothes from your doorstep. Our team will list your order and price it accordingly and we can provide you with your very own reusable laundry bag.
3. Fresh clothes
We bring your clothes/trainers back freshly cleaned within 24-48 hrs. Let us help you achieve Less Laundry, More Life!
Why you should choose 1 Stop Wash for your laundry and wash and fold service
Years of Experience
Our team of experts has over 20 years of experience. We heavily invest in training and development. Our team members are all part of the Guild of Launderers and Dry Cleaners so we know what we are doing with your clothes.
A Hygiene Conscious Laundry Service
Each piece of clothing we receive is washed separately. If you want, we can pack your order into separate, bio-degradable bags. All our hand-offs are contactless, and this starts from the second we pick up your order.
Sustainable Laundry Service
We are one of the leaders in the laundry business when it comes to reducing plastic usage. Our detergents and cleaning agents are all biodegradable. We also teamed up with Ecotricity, who are the United Kingdom's largest provider of green energy.
Laser Like Attention To Detail
Did you know that each garment has to be laundered according to the fabric and colours used? We do, and we'll make sure your garments are treated with expert attention to detail. We have been offering premium laundry services for the past 10 years in Central London so we know a thing or two on how to provide a reliable laundry and wash and fold service.
Proud London Local
We set up shop in 2011 in central London. We're a proud London based family business that prides itself on quality and attention to detail. 1 Stop Wash is in Islington but we also provide our well renowned laundry services in the surrounding areas such as Angel, Camden & the City Of London. We also support many local businesses in London.