London's Best Pillow & Duvet Cleaning Service
Free Pick Up & Delivery
Top Service Guaranteed
109 Google reviews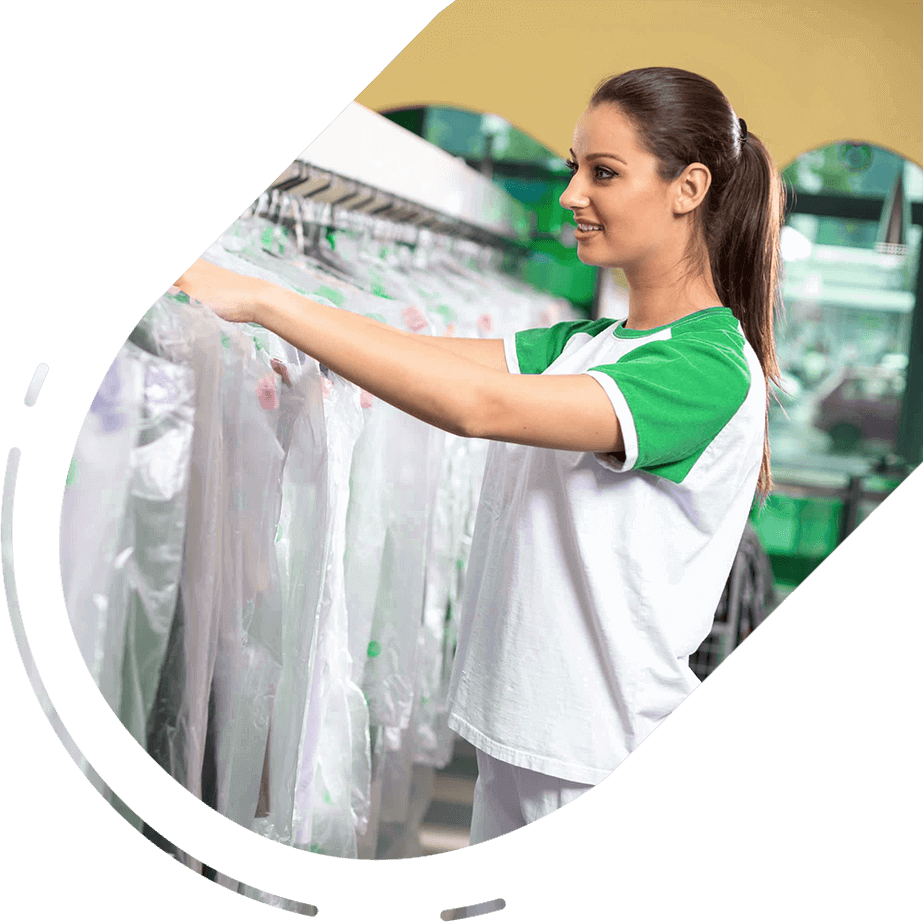 Give your bedding and sleep a new lease of life
At 1 Stop Wash, we offer London's best pillow and duvet cleaning service. We are experts in cleaning all kinds of duvets and pillows, no matter what the material. 1 Stop Wash is a laundry partner to some of the most renowned businesses and hotels in London who entrust us to clean their bedding. We are part of the Guild of Launderers and Dry Cleaners, and follow a strict code of guidelines which help us attain excellence across all parts of our pillow and duvet cleaning service.
The machinery we use is the best, most cost and energy-efficient in the laundry industry. As a customer, you can choose between wet cleaning and traditional dry cleaning. But, we'd suggest going for wet cleaning because it has several advantages over dry cleaning. Using wet cleaning not only saves water, but also allows for a gentler, more thorough laundry service. We're mindful of the environment, and that's why we use ethically-sourced, biodegradable detergents. These do not contain PERC, and are kinder both on your skin and on the fabric. Another plus point is that our cleaning solutions work equally well on materials like synthetic, down, polyester, wool, feather, hollowfibre, silk and many more. 
We understand how much love and care you lavish on your precious bedroom linen, and we do our best to reach the best possible cleaning results while dry cleaning duvets and pillows. We also recommend washing your duvets once every 6 months. This really helps them last longer. 
Over the past 10 years, we've cleaned thousands of pillows and duvets and have removed every possible kind of stain. So whether it's spilled milk, blood, ink, grease, oil, wine, paint or food, all you need to do is to point it out and the rest is history. Our sole purpose is to help breathe new life into your bedding. We love a good night's sleep, and we'll do everything to see that you have one too.
The 5 Steps To Duvet & Pillow Cleaning Greatness
1. Checking the Labels 
The vast majority of duvets and pillows come with an all important care label. One look at it reveals everything about the cleaning methods needed. We also encourage you to send us notes about the items with your order like letting us know where certain stains are or if you have any special instructions. 
2. Spotting 
At this stage, we thoroughly inspect the bedding items for damages and removable stains. We have several unique tools and solutions to clean all kinds of stains but most importantly we have the experience. We've had some pretty serious cases where the bedding had tough, difficult to remove stains but thanks to our experienced pillow and duvet cleaning professionals, the end result has consistently been better than expected and therefore led to many satisfied customers. 
3. Eco-Friendly Cleaning
The biodegradable chemicals we use are much kinder to the environment because it does not contain perchlorates or PERC which are preferred by cleaners across the UK. Our duvet and pillow cleaning service uses something called wet-cleaning too. This process uses 30% less water and 50% less energy compared to traditional dry cleaning of heavy items like bedding. Plus, we are powered by green electricity thanks to our partnership with Ecotrcitiy who are the UK's biggest provider of green energy. 
4. Into The Machine
The washers we use are big and spacious to accommodate duvets and pillows of all sizes. Because they're larger than what other laundry services use, our cleaning is much more direct and thorough. Whatsmore, our machines have been chosen for their energy-efficiency, and will rejuvenate your bedding. We make sure that our machinery cleans all the dirt, grime and bacteria build-up, so you get duvets and pillows that look and feel fresh — just like the day you first bought them. 
5. Drying
There are few things worse than damp and moist bedding. Our experienced team of laundry professionals know this fact very well, so all of your bedding items are thoroughly dried before being folded but making sure no damage occurs during this critical step of the overall cleaning process. Heavy items such as duvets and pillows take more time to dry, but once they do, we're confident you'll be surprised with how much softer and fresher they'll feel. That's the difference when you use 1 Stop Wash for all of your clean bedding needs. 
Duvets
Find out how much it will cost to clean your duvet
Prices start from £15
per item
Synthetic Duvets - from £15
Feather Duvets - from £17
Pillows
Find out how much it will cost to clean your pillows
Prices start from £10
per item
Synthetic Pillows - from £10
Feather Pillows - from £14
How it works
We collect, clean and deliver your clothes within 24-48 hrs.
1. Schedule a wash
Schedule an order before 3pm for same day pick up via the 1 Stop Wash web app. We pick up & deliver everyday with convenient time slots that suit your schedule.
2. Meet your driver
We collect your clothes from your doorstep. Our team will list your order and price it accordingly and we can provide you with your very own reusable laundry bag.
3. Fresh clothes
We bring your clothes/trainers back freshly cleaned within 24-48 hrs. Let us help you achieve Less Laundry, More Life!
Why you should choose 1 Stop Wash for your duvet and pillow cleaning service
Book Your Order 24/7
Place an online order for your duvet and pillows using our easy to navigate booking tool. You can book a pick up 24/7
Doorstep Pick Up and Delivery
Once your pickup is confirmed, we'll come pick up your bedding. Once in our hands, our laundry experts ensure your duvets and pillows get the TLC they truly deserve. Within 24-48 hours, your clothes will be delivered to your doorstep, as good as new. That's the 1 Stop Wash guarantee.
Years Of Experience
Our team of experts have over 20 years of combined cleaning experience. We heavily invest in training and development and we are proud members of the Guild of Launderers and Dry Cleaners so we know what we are doing with your bedding items.
Sustainable & Conscious Methods
Our eco-friendly facility uses biodegradable, health-friendly, non-toxic detergents. We strive to make each of our processes sustainable. Our customers are encouraged to return the hangers so we can reuse them. We also urge our customers to opt for doorstep pickup and drop service, which goes a long way in reducing carbon emissions overall.
Proud London Local
We set up shop in 2011 in central London. We're a proud London based family business that prides itself on quality and attention to detail. 1 Stop Wash is in Islington but we also help people with our duvet and pillow cleaning services in the surrounding areas such as Angel, Camden & the City Of London. We also support many local businesses in London. If they can trust us then you should too.
A Trusted Laundry and Dry Cleaning Company
Read what our customers say about 1 Stop Wash
FAQ for our Duvet & Pillow Cleaning Service
How long will it take to clean my duvets and pillows?
Duvet and pillow cleaning can take around 2-3 days. We like to inject as much natural processes as possible so we air dry the duvets overnight and sometimes it takes more than a day for it to air dry. In very rare circumstances, we can offer same day service but it depends on the material and we usually recommend at least a 2 day turnaround for a deeper duvet and pillow cleaning.
Can I include duvets and pillows in my wash and fold/service wash order?
Duvets and pillows can not be included in a wash and fold order and they will need to be priced seperately as they require other cleaning processes.
What sizes of duvets and pillows do you clean?
We clean all types and sizes of duvets and pillows including single, double, kingsize and super kingsize.
Where are my duvets and pillows cleaned?
At our very own in-house facility in Kings Cross, London. We don't outsource our cleaning like other online laundry & dry cleaning companies, this allows us to optimise our processes and gives us the flexibility to offer our eco laundry & dry cleaning experience at scale.
What do I do before my first pick up?
Simply put your duvets and or pillows that need to be cleaned in an appropriately sized bag. If possible, please point out any areas on your items where stains are by using some clear Sellotape or let us know in the Order Notes section when placing your booking. Then just have your phone nearby and wait for our driver notification to let you know of his arrival for pick up and we will return your newly cleaned items within the next 48-72 hours.