Shirt Cleaning & Ironing Service In London
Free Pick Up & Delivery
Lots Of 5 Star Reviews
109 Google reviews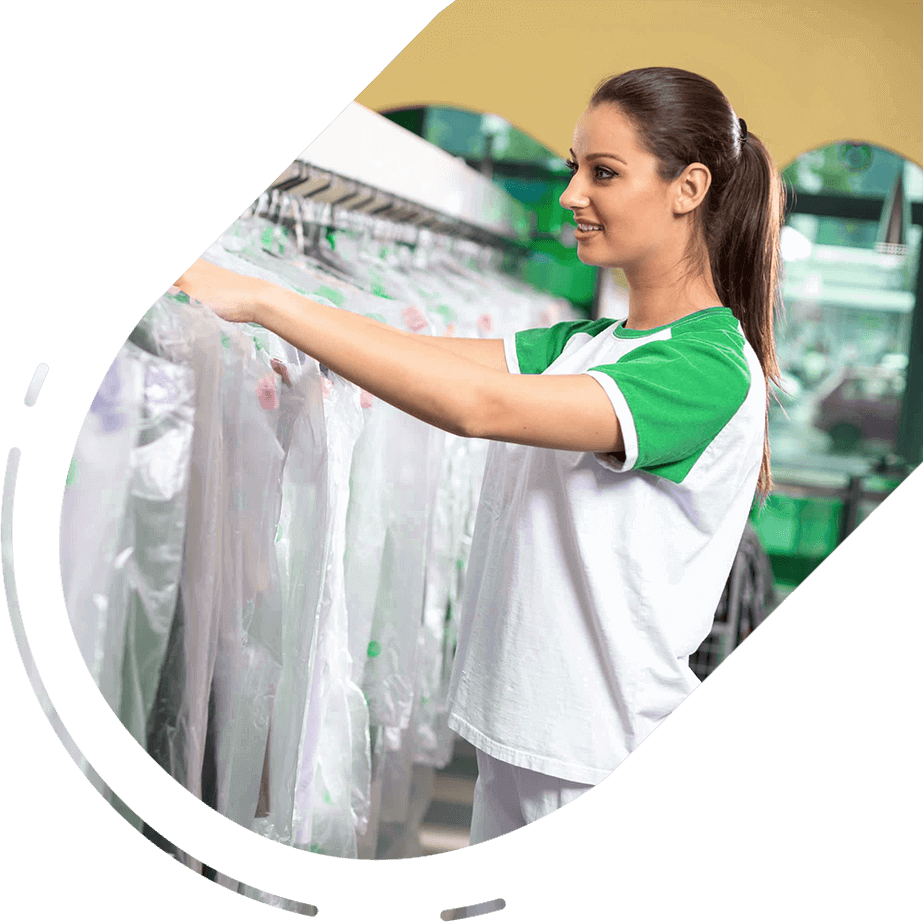 Cleaning and ironing shirts can be a thankless task
Are you looking for a reliable shirt ironing and cleaning service near you? Nowadays it's hard to find a trustworthy and top quality dry cleaner that can do both really well. But look no further than the folks over here at 1 Stop Wash. With over 10 years of shirt service experience, 1000s of Londoners trust us with all types of them on a weekly basis. When it comes to shirt ironing and washing, it doesn't get better than us!
We can clean and iron your shirts however you want. Need them folded for an upcoming work trip? No problem. Otherwise we can return them hung and always pristinely ironed. All you need to worry about is how the shirt will complete your outfit, let the team here at 1 Stop Wash handle how it looks.
1 Stop Wash offers shirt laundry and dry cleaning services near you at very competitive rates and even provides customers with a convenient pick up and drop off service. When it can take up to 6 minutes (presuming you're handy with the iron otherwise you're looking at around 12-15 minutes!) to complete each shirt, the minutes to get this task done can really start to add up. Why not create a free online account today and place an order to free yourself from shirt ironing and cleaning duties forever!
Shirt Brands We Work With
The 4 Steps To 1 Stop Wash's Shirt Laundry Excellence
1 – Read The Care Label
Every shirt comes with a care label and this will tell us all we need to know about the best washing and drying methods, this information will help us preserve and extend the life cycle of your shirts.
2 – Spotting/Pre Inspection
At this stage, we thoroughly inspect the cuffs, collars, sleeves and pockets for built up grime, dirt, sweat marks and other stains. This part is crucial because cuffs and collars tend to attract the most sweat, dust and oil through day to day use.
3 – Cleaning
Depending on the care label instructions, we either machine wash or dry clean your shirts. We are in fact wet cleaners so do not use traditional dry cleaning equipment, find out more about eco friendly dry cleaning here. We use water based technology which produces far better cleaning results and is also much more gentle on the environment.
4 – Shirt Ironing
In 2018, we invested in a state of the art shirt pressing machine, in partnership with Barbanti, an Italian company who have made shirt press machines since 1957. Shirts are put onto the machine damp, straight from the washer and secured by strong clamps which help to keep the shirts in shape once hot steam is blown throughout. We can iron up to 300 shirts per hour with fantastic results every single time.
Shirts
Find out how much it will cost to clean your shirts
Prices start from £2.50
per shirt
Shirt Wash & Iron - from £2.50
Shirt Ironing Only - from £2.50
Delicate/Dry Clean Only Shirts - from £4
Shirt Deals
Find out our bulk prices for shirt cleaning
Prices start from £12
per deal
5 Shirts Wash & Iron - for £12
5 Shirts Iron Only - for £12
These Deals Exclude Delicate/Dry Clean Only Shirts
London's #1 Sustainable Shirt Laundry Service
At 1 Stop Wash, we look at all parts of our business to see how we can be kinder to the environment whilst maintaining excellent cleaning and ironing standards. Our methods are designed to get to shirt cleaning expertise as efficiently as possible and there is a strong focus on finding more sustainable ways to deliver a first class shirt laundry service.
State Of The Art Shirt Laundry Equipment
We continually invest in the best laundry equipment around. This not only helps to conserve water and energy but also gives you the best cleaning results. Many of our customers also note how they are seeing reduced levels of clothes shrinkage and microfiber release when they start using the 1 Stop Wash shirt service.
Powered By Renewable Energy
Cleaning shirts uses lots of electricity and water. We have teamed up with Ecotricity, the UKs largest provider of green energy to power our shirt laundry service whilst reducing our carbon footprint. Our machines also self optimise to ensure they only use as much water needed.
Rejuvenating Shirts, One Button At A Time
Thinking about throwing that favorite shirt away? Has it really seen its last days? We specialise in bringing shirts back to life by offering a number of repair and alteration services like minor repairs, fixing broken buttons and torn seams, collars and cuffs.
Leaner Logistics
Collection and delivery is a growing part of our business and we are always reviewing how best to offer this in the most sustainable way. In the coming years, we plan to electrify our entire fleet of vehicles to reduce our carbon footprint.
Reusable Laundry Bags
We provide biodegradable (and very useful) bags with your first shirt cleaning order that can be reused time and time again. This goes a long way in reducing wastage. We make sure to sanitise your bag after every use to avoid your newly cleaned clothes being spoiled by previous bacteria and dirt.
How it works
We collect, clean and deliver your clothes within 24-48 hrs.
1. Schedule a wash
Schedule an order before 3pm for same day pick up via the 1 Stop Wash web app. We pick up & deliver everyday with convenient time slots that suit your schedule.
2. Meet your driver
We collect your clothes from your doorstep. Our team will list your order and price it accordingly and we can provide you with your very own reusable laundry bag.
3. Fresh clothes
We bring your clothes/trainers back freshly cleaned within 24-48 hrs. Let us help you achieve Less Laundry, More Life!
Why choose 1 Stop Wash next time you need your shirts cleaned?
Convenient Online Booking
To book a shirt laundry service, create a free 1 Stop Wash account and schedule a slot online. It's that simple. Pick a time and day for pick up, and let us do the rest. We will be in touch to guide you through the entire shirt laundry process.
Doorstep Pick Up and Delivery
Once you book an online slot, our driver will get in touch with you. From there, it's just a matter of arriving at your doorstep, picking up your shirts and heading straight back to our cleaning HQ ready to take your shirts and blouses through the 1 Stop Wash cleaning process.
Years Of Experience
Our team of experts have over 20 years of combined cleaning experience. We heavily invest in staffs training and development and we are proud members of the Guild of Launderers and Dry Cleaners so we know what we are doing when it comes to your shirts. 
Sustainably Conscious Methods
All parts of the shirt laundry process are focused on reducing as much waste as possible. Our machines use only as much energy is needed and they use energy this efficiently. We also offer free reusable bags which you can use over and over again for your shirt cleaning needs.
Proud London Local
We set up shop in 2011 in central London. We're a proud London based family business that prides itself on quality and attention to detail. 1 Stop Wash is in Islington but we also help people with our duvet and pillow cleaning services in the surrounding areas such as Angel, Camden & the City Of London. We also support many local businesses in London. If they can trust us then you should too.
Cleaning and pressing shirts is what we do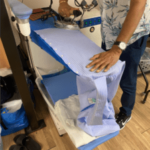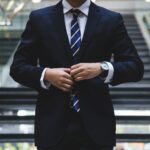 A Trusted Laundry and Dry Cleaning Company
Read what our customers say about 1 Stop Wash
FAQ for our Shirt Laundry Service
Why is the price of washing and pressing shirts the same as pressing only?
Our state of the art shirt plant machine that carries out 95% of the pressing process requires items to be slightly damp. If they have already been washed, they will be dry by the time they come to our cleaning HQ, therefore they would have to be washed again ready to be put on shirt pressing machine.
Can I include dry clean only/delicate shirts (like silk) in the 5 shirt deal? 
No, as the 5 shirt deal is only for shirts that can be laundered in a regular washing machine. Dry clean only and other delicate shirts like Tuxcedo shirts for example require more time and expertise and therefore are priced separately. Don't worry, once your shirts reach us we can process this and let you know how much your order shirt will cost in total.
Can you repair shirts too? 
Yes, we undertake most repairs which includes minor tears, rips, button repairs etc. Please let us know if you need this service in the Notes section when you place your order.
Where are my shirts cleaned?
At our very own in-house facility in Kings Cross, London. We don't outsource our cleaning like other online laundry & dry cleaning companies, this allows us to optimize our processes and gives us the flexibility to offer an top class shirt laundry service at scale.
Are the hangers used by you recyclable? 
Our hangers are indeed recyclable, we encourage all our customers to return their hangers when they reorder for reuse – we steam clean the hangers before making them available for use again.
What do I do before my first pick up?
Simply put your shirts that need to be cleaned in a bag, if you have regular machine wash shirts and dry clean only shirts in your order then please put these into separate bags. If possible, please point out any areas on your items where stains are by using some clear Sellotape or let us know in the Order Notes section when placing your booking. Then just have your phone nearby and wait for our driver notification to let you know of his arrival for pick up and we will return your newly cleaned shirts within the next 48-72 hours.